SandJ Information Services Limited
Simon Reed MBCS CITP MIAP MRI FInstCPD
I am an independent freelance IT consultant specialising in IT and geospatial project management.
I am:
a Member of the British Computer Society (MBCS);
a Chartered IT Professional (CITP);
a Member of the Institution of Analysts and Programmers (MIAP);
a Member of the Royal Institution (MRI);
a Fellow of The Institute of Continuing Professional Development (FInstCPD);
a member of the Professional Contractor's Group;
a member of the BCS PROMS-G Project Management Specialist Group;
a member of the BCS Geospatial Specialist Group committee;
a qualified PRINCE2 Practitioner.
I can do:

IT project management (including PRINCE2);

IT consultancy;

technical staff management.
Contact me on 0845 009 4176 (Lo-call) or email work@sandjltd.co.uk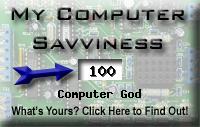 I can also arrange for:

current awareness;

professional proofreading;

professional document indexing.
SandJ Information Services Limited. Registered in England 1995. Registered No. 3110697